Our mission is to educate and act locally to recruit and organize a citizens' movement with the sustained political power to construct a world of peace with social, economic, and environmental justice. Our geographic home is Oxford, Ohio (the home of Miami University).
Our office and resource center is located at 16 S. Campus Avenue, Oxford, OH 45056 (upstairs in the front of the Interfaith Center). You can contact our facilitator, Ann Fuehrer, at facilitator@ocpjohio.org, for information.
Memberships and donations are the main source of support for the Peace and Justice Resource Center and for many OCPJ activities. Your financial support and participation are critical to OCPJ's efforts to further peace and justice through education and action. Please consider joining or making a donation to OCPJ and/or the Bloom Peace Education Fund. Renew or join now, and participate — because… well, quite simply, we need you.
CURRENT PROJECTS:
FREEDOM TO LEARN AND READ! BOOKS SHOULD BE READ, NOT BANNED!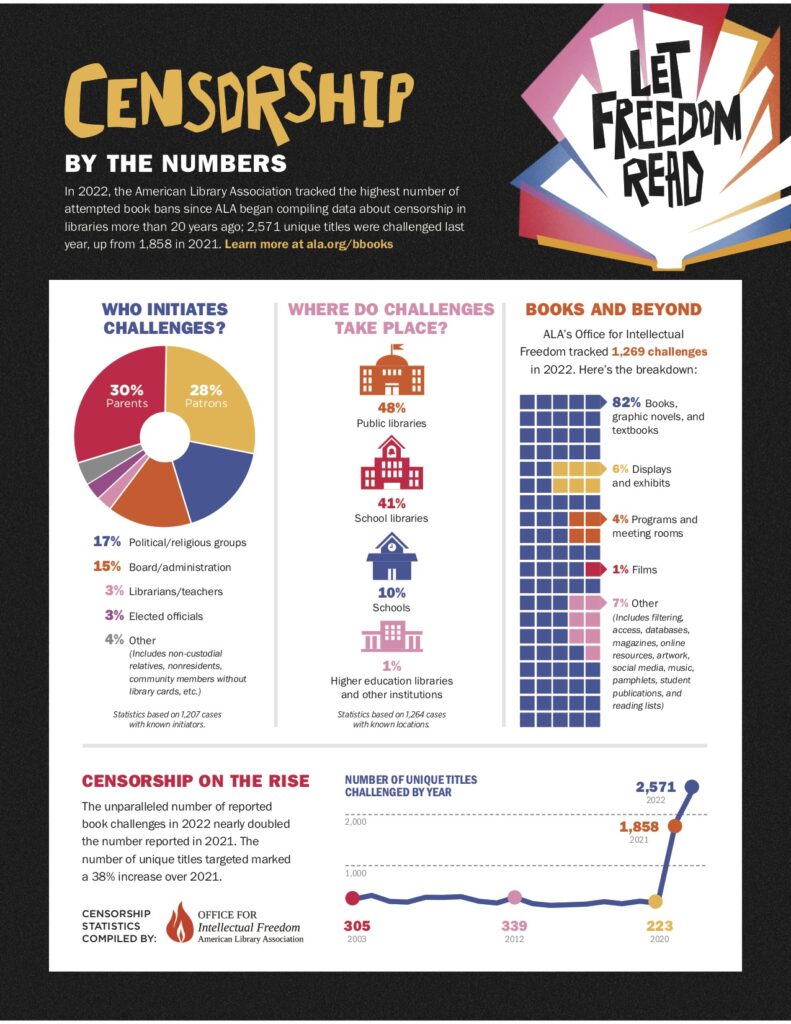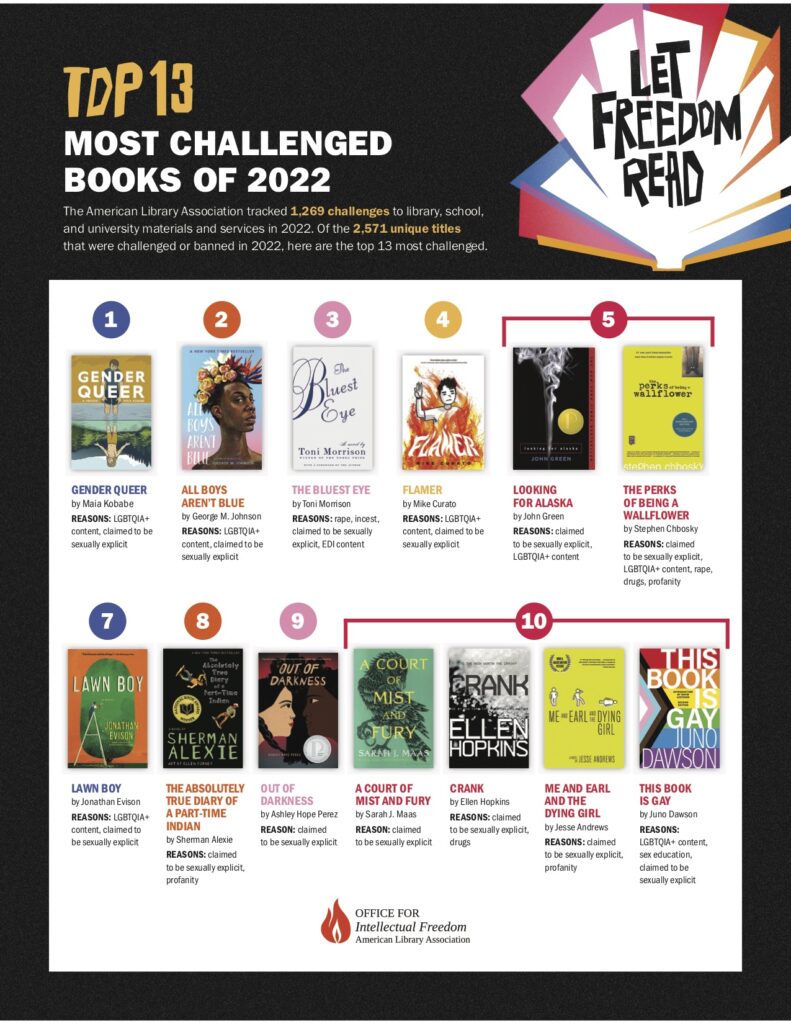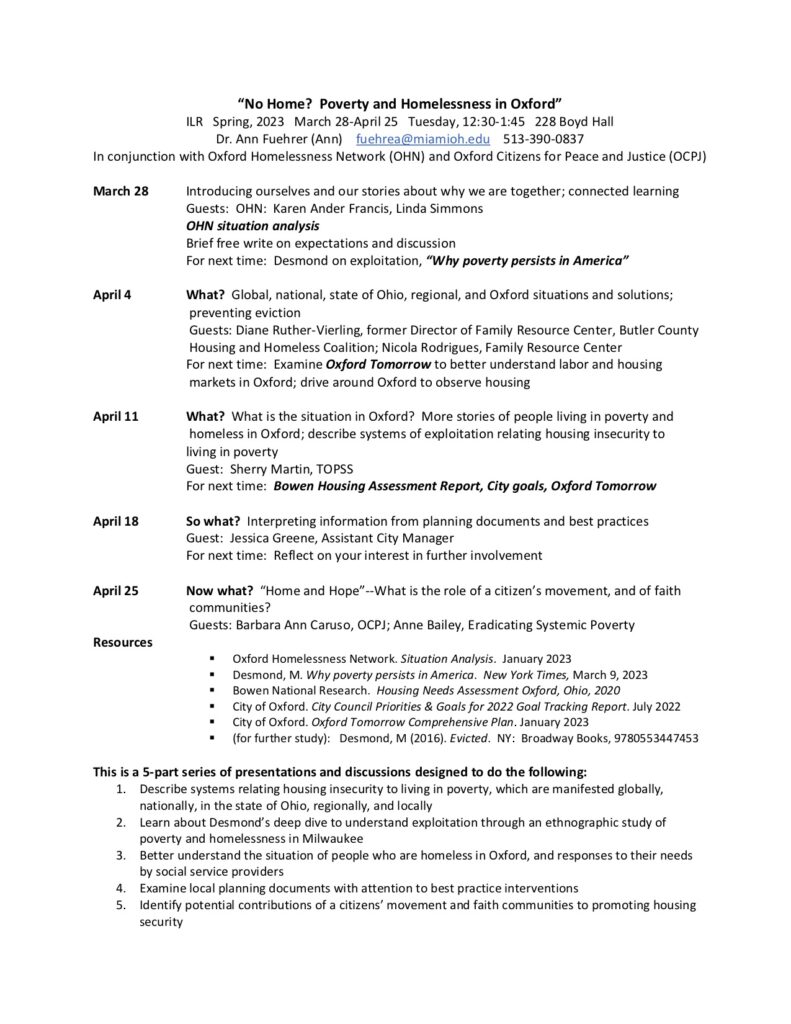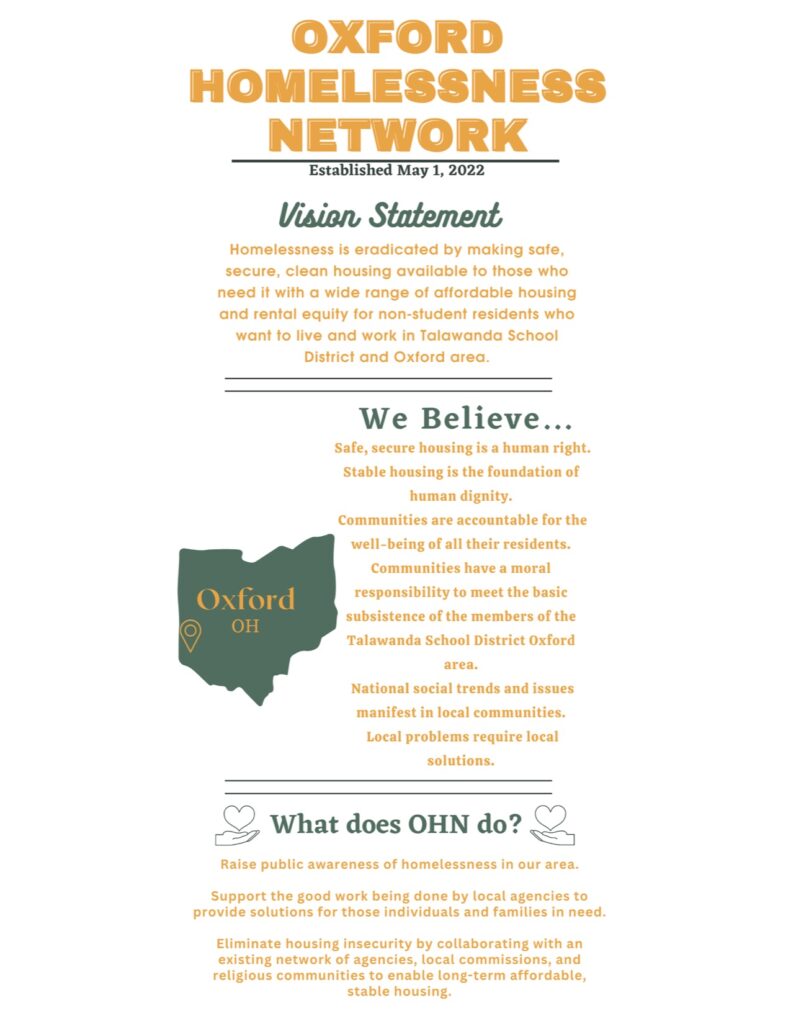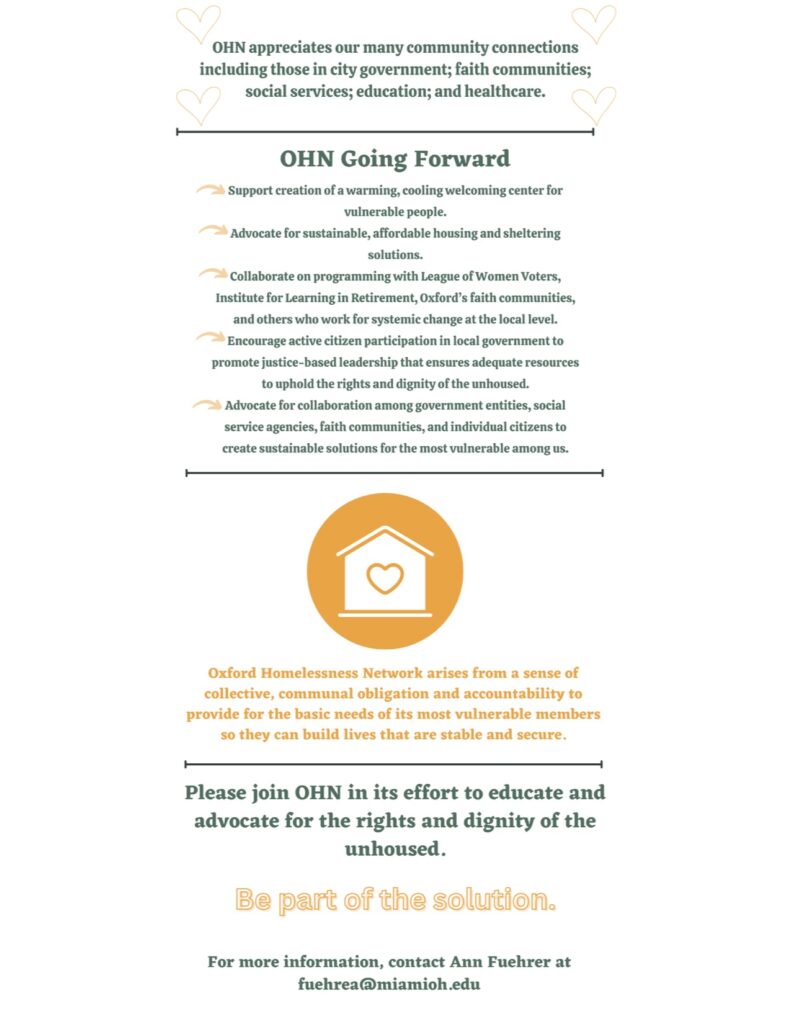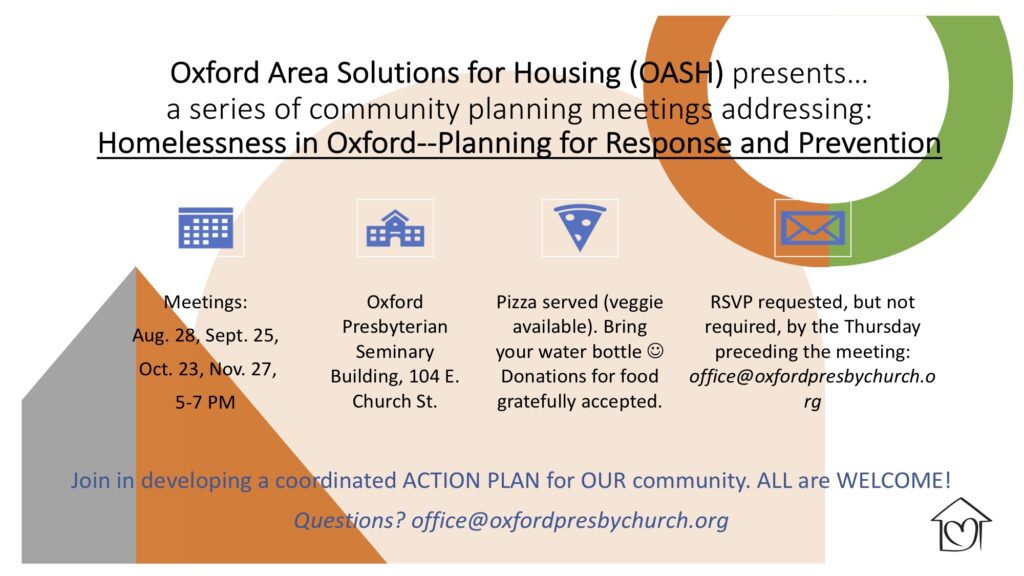 BODILY AUTONOMY AND REPRODUCTIVE JUSTICE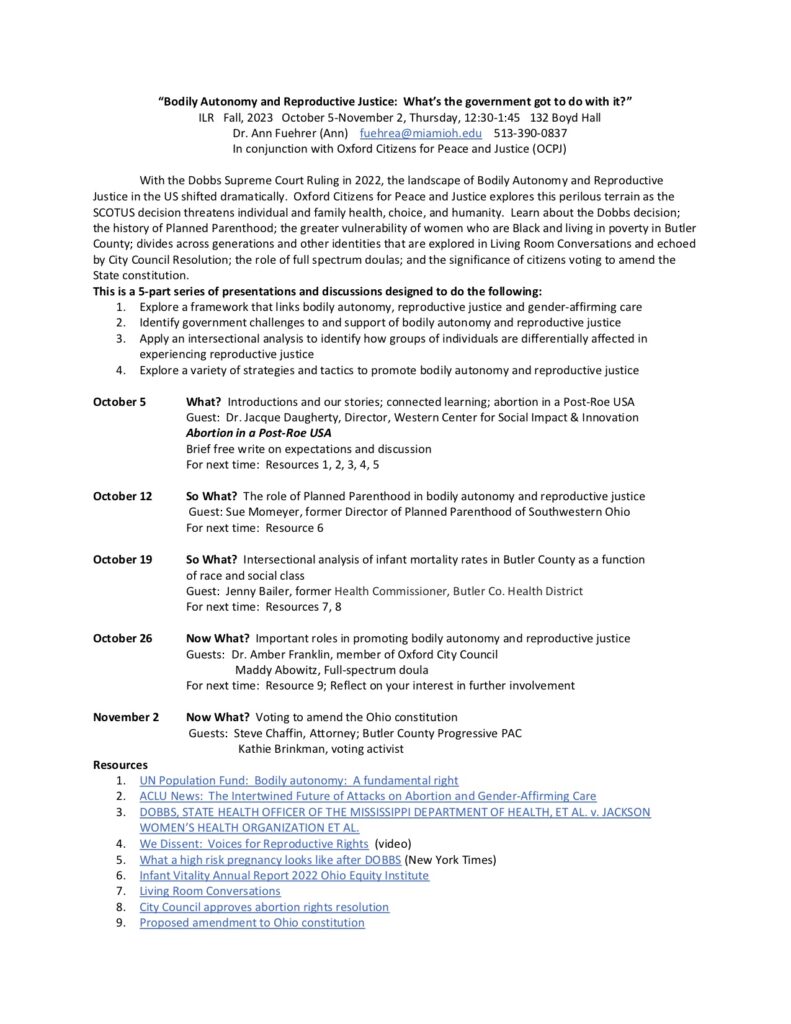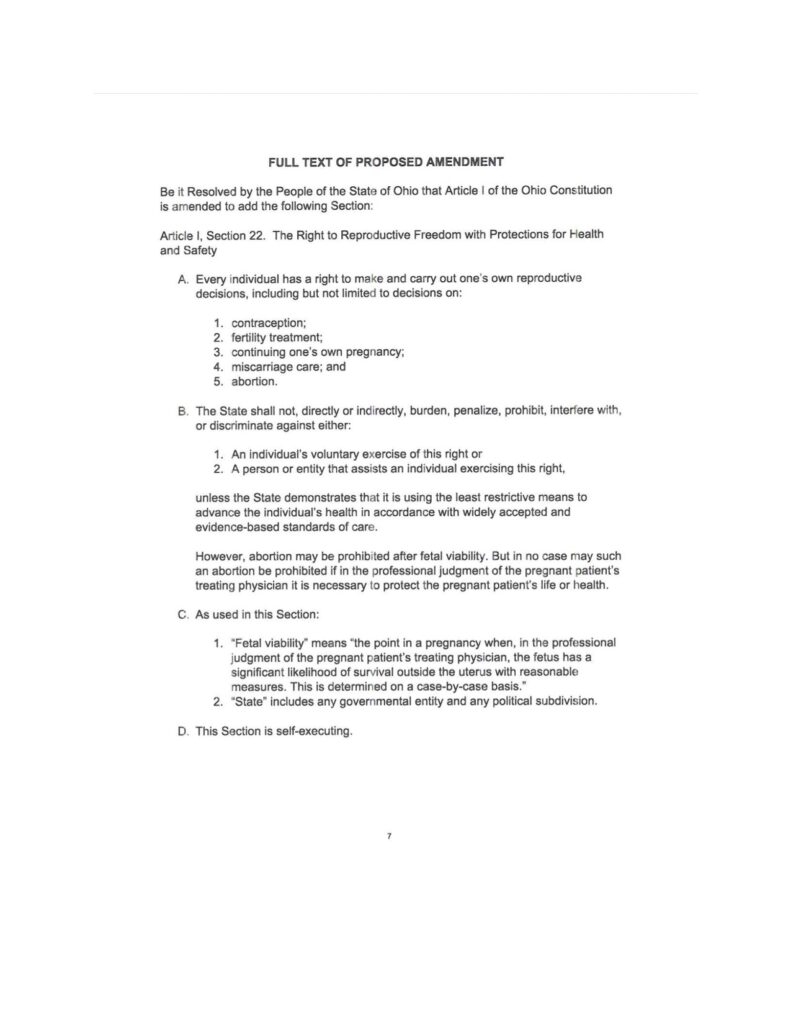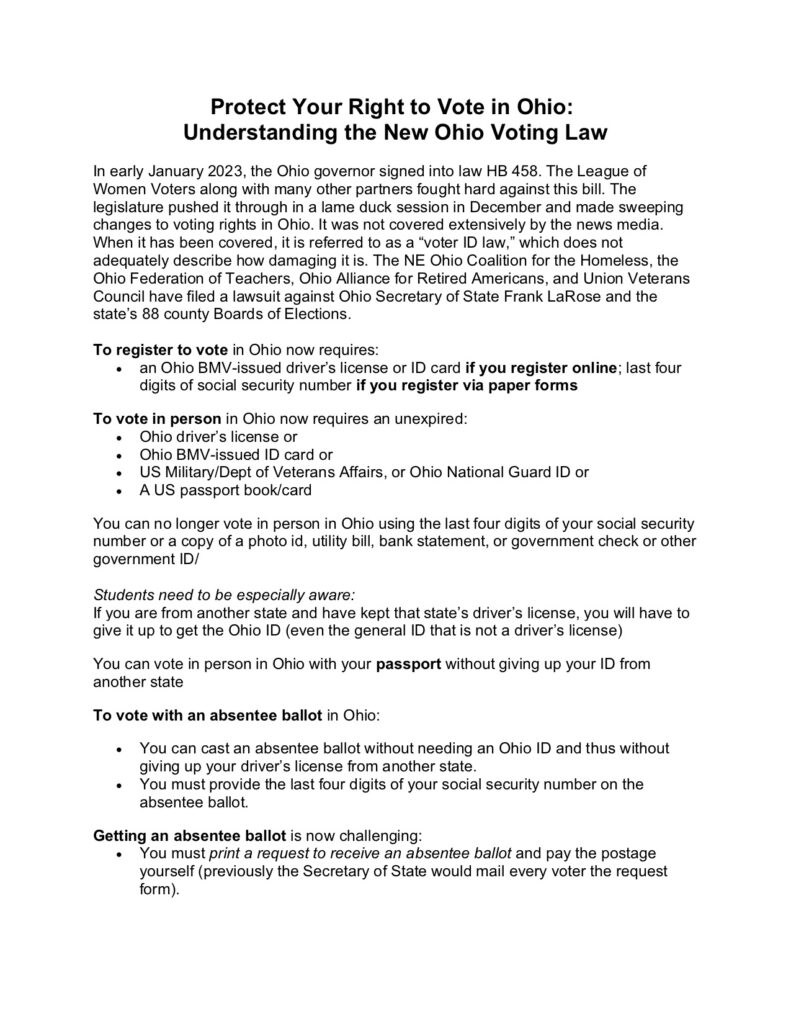 INTERNATIONAL PEACE DAY SEPT. 21, 2023
ARCHIVE OF PREVIOUS EVENTS: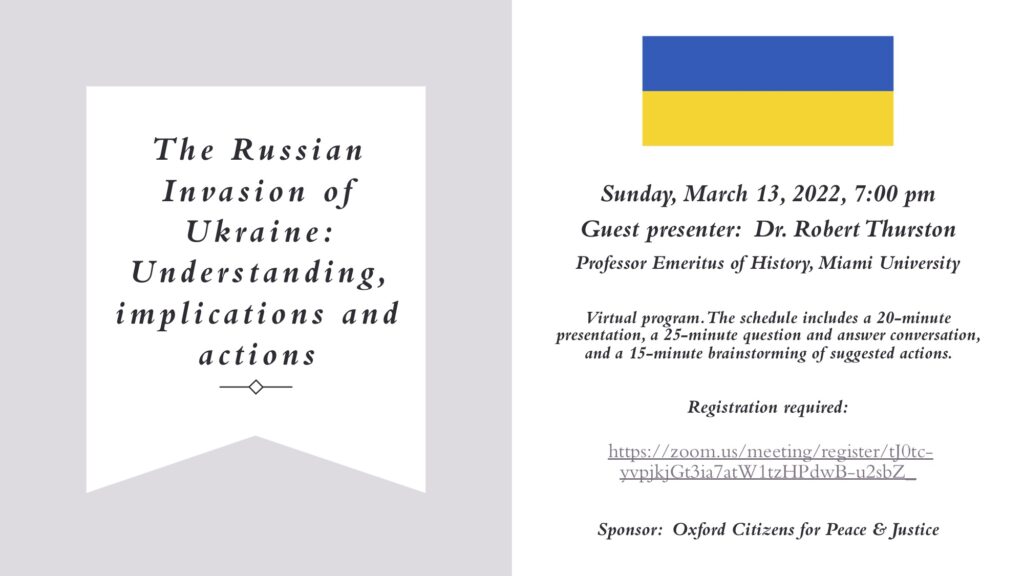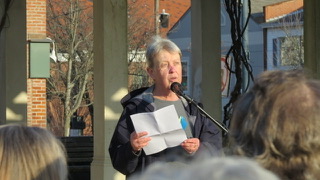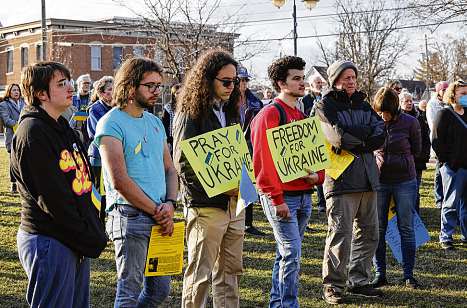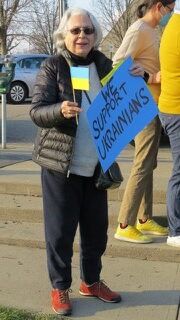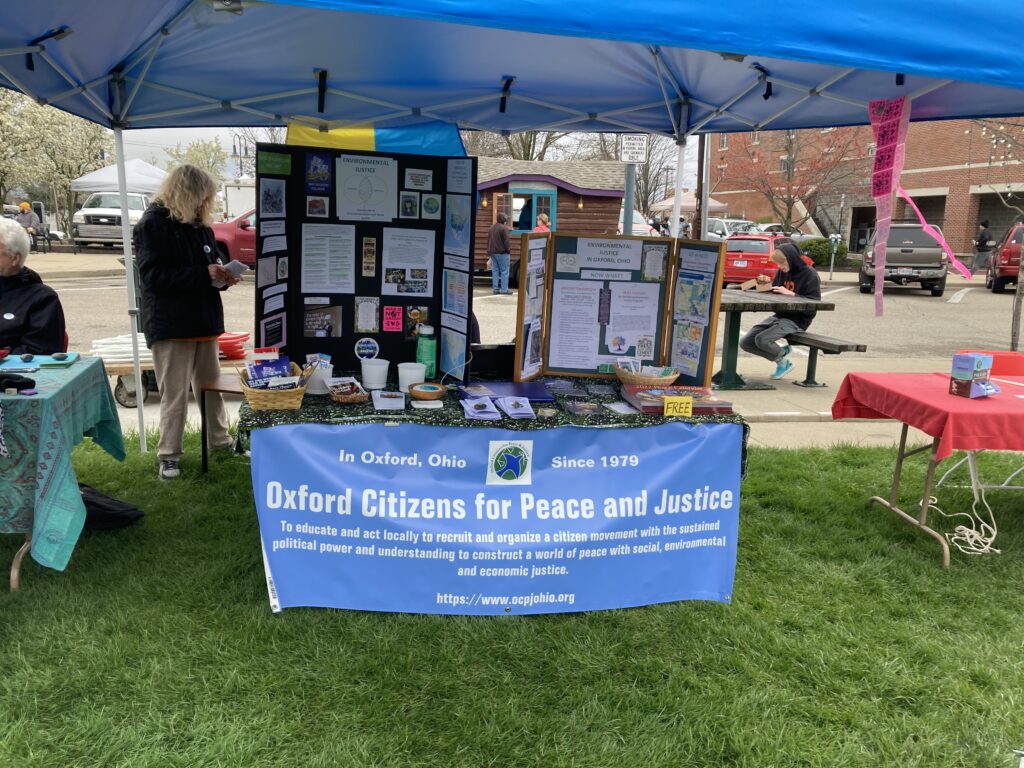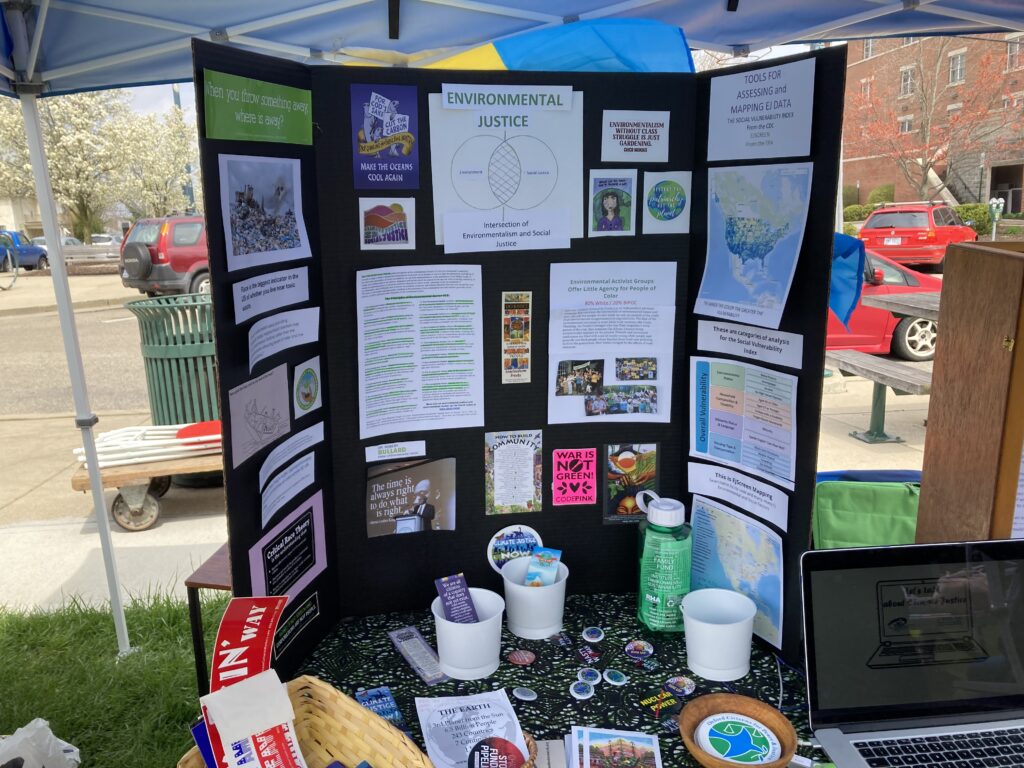 Our second "What? So what? Now what?" attended by 20 participants on July 14, 2022: